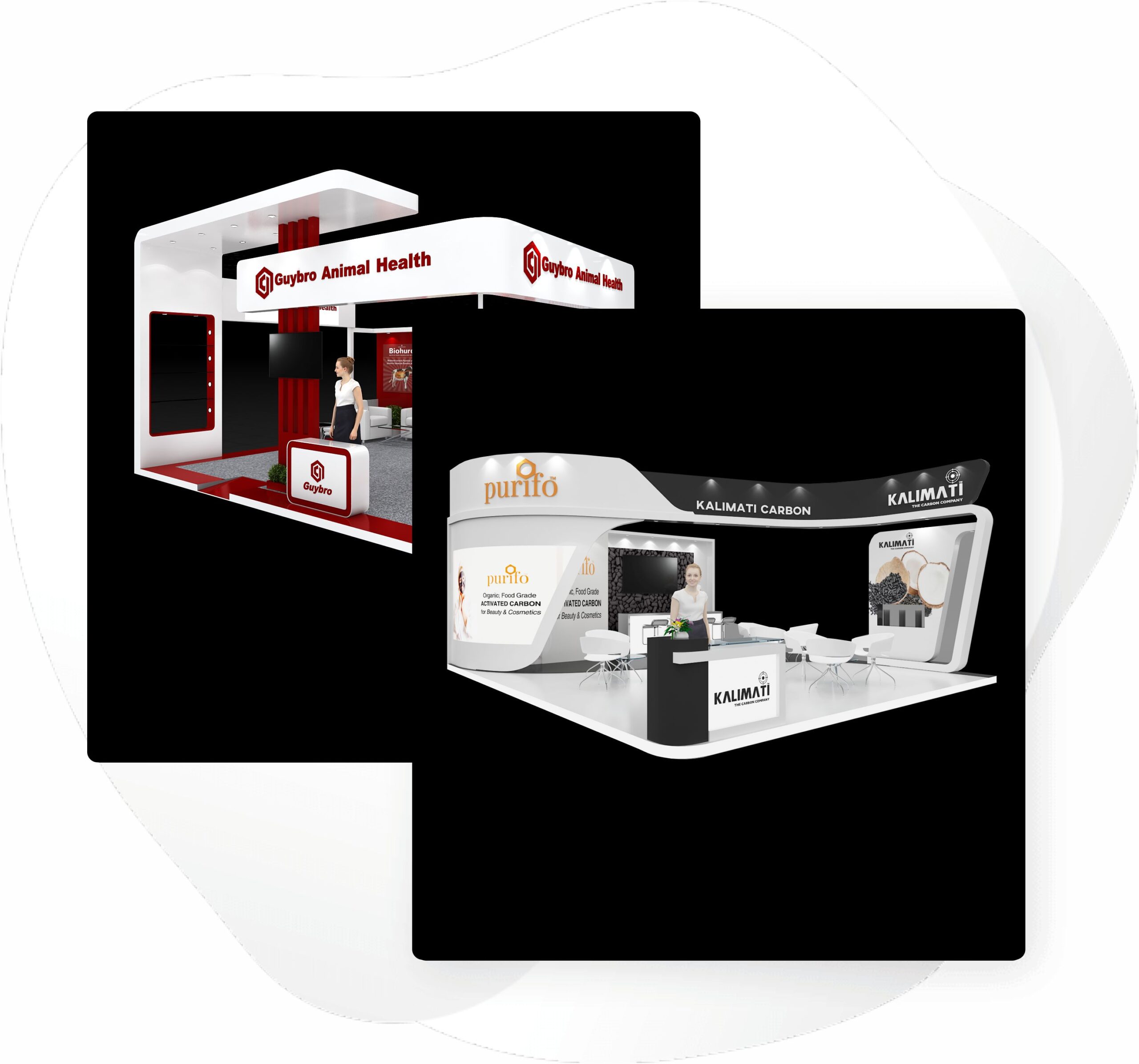 about company
All in one solution for all your exhibition need
Nd Events & Exhibition, a reputable firm engaged in exhibition stall design, supply, fabrication, and manufacturing, has been serving its esteemed clients since April 2015. With a proactive approach and skilled personnel, we have earned the trust and reputation of our valued clients. In fact, due to these reasons, we are ranked among the top-tier exhibition stall designers in Pune, providing the highest quality service.
Services
Services We Offer
At NDExhibit, our vision is to be the leader in exhibition services, setting the standard for quality, innovation, and customer service. We aim to achieve this vision by constantly pushing the boundaries and exploring new possibilities in the industry. We believe that staying ahead of the curve is essential in providing our clients with the best possible experience. Our vision is to be at the forefront of technological advancements and innovative solutions, ensuring that we are always offering our clients the latest and most effective exhibition services.
At NDExhibit, our mission is at the heart of everything we do. We are passionate about helping businesses succeed in their exhibitions by providing high-quality services that are tailored to their unique needs. Our team is dedicated to ensuring that our clients' exhibitions are a success, and we work tirelessly to achieve this goal. We believe that every client deserves the highest level of attention and care. Our mission is to build long-lasting relationships with our clients, so we can continue to support them in their future exhibitions. We work closely with our clients to understand their needs, goals, and challenges, so we can provide the best possible solutions.
about company
What we do
At NDExhibit, we provide a comprehensive range of exhibition services that are tailored to our clients' unique needs. We understand that every exhibition is different, and we take a personalised approach to ensure that our clients achieve their goals.
Our exhibition design and build services are at the heart of what we do. We believe that a well-designed exhibition can make a huge difference in how businesses present themselves to the world. Our team of experienced designers and builders work closely with our clients to create bespoke exhibition stands that showcase their products and services in the best possible way. From initial concept design to final installation, we handle every aspect of the design and build process.
WHY US?
Let's See Our Experience